Rocketing towards a UQ degree through the InspireU STEM program
Uni life
Published 17 Jan, 2023 · 4-minute read
Our Aboriginal and Torres Strait Islander Studies Unit (ATSISU) Outreach & Engagement Team recently hosted an InspireU STEM Camp at The University of Queensland.
An enthusiastic group of 50 Aboriginal and Torres Strait Islander students from all over Queensland attended the camp.
Students from Grades 9 - 12 enjoyed attending interactive sessions across the University with the Faculty of Engineering, Architecture and Information Technology and Faculty of Science, as well as industry visits with Rio Tinto and Boeing.
This initiative provided a great opportunity for students to explore potential study options and get some practical insights into what UQ has to offer, with all costs covered (thanks to industry supporters).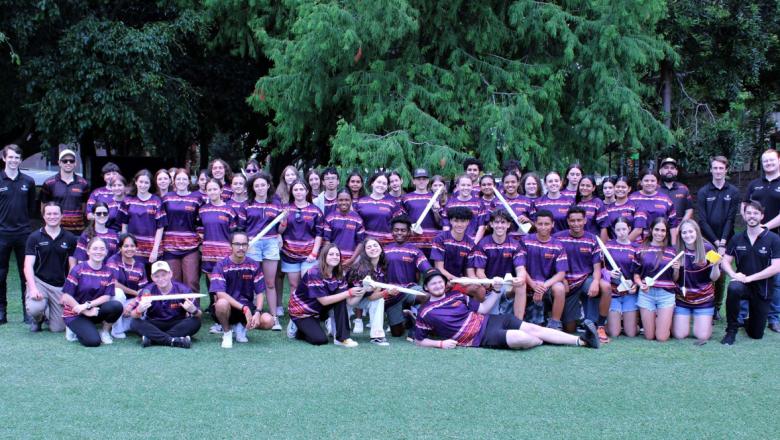 The week-long tertiary studies experience also gave them the opportunity to become more informed, break down some of their previously held misconceptions about university, and build relationships with UQ staff and industry partners. A great week was had by all.
The InspireU STEM Camp students were able to soar to new heights by building and launching their own rockets! Thanks to the EAIT team for running this amazing activity for such a big group, and ensuring all our participants had a fun and safe time.

Earlier in the camp, the students (from school years 9 to 12) tried their hand at building and testing a prosthetic limb. Results were varied but everyone had a ball and developed new respect for biomedical engineers!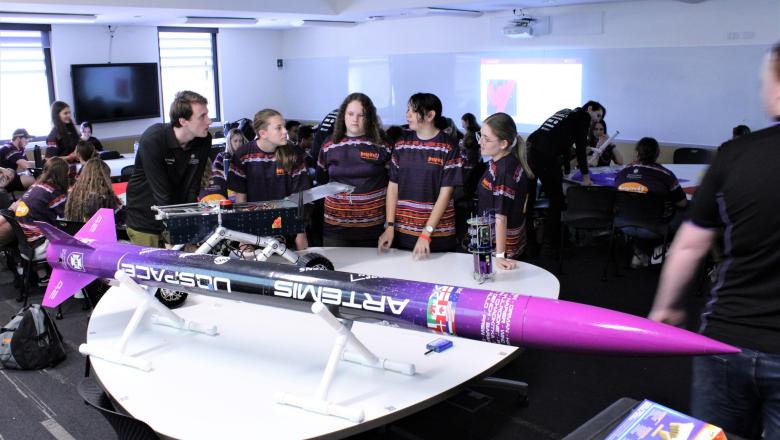 The students also learnt about chemistry and experienced a CoralWatch activity at the Centre for Microscopy and Microanalysis.
Check out more photos from the InspireU STEM Camp via this LINK